Trotting the globe for thoughts, ideas, discussions, the next big thing and often uncovering the bizarre is the discourse of a day in the world of the Urban Rajah. These snippets have been collected to connect you with food for thought.
trendwatching.com | 5 KEY TRENDS FROM THE DESIGN INDABA | Africa Trend Bulletin | May 2018
5 Key trends from the Design Indaba
Read the 5 key trends from the Design Indaba Africa Trend Bulletin from trendwatching.com »
trendwatching.com | TOP 5 AFRICAN BLOCKCHAIN APPLICATIONS | Africa Trend Bulletin | March 2018
Top 5 African blockchain applications
Read the Top 5 African Blockchain Applications Africa Trend Bulletin from trendwatching.com »
trendwatching.com | TOP 5 AFRICAN INNOVATIONS – OCTOBER 2017 | Africa Trend Bulletin | October 2017
This month's five game-changing innovations from across the continent!
Read the Top 5 African Innovations – October 2017 Africa Trend Bulletin from trendwatching.com »
trendwatching.com | PROTECTED: THE FUTURE OF LUXURY TRAVEL | Consumer Trend Briefing | MAY 2017
Six trends reshaping luxury travel in 2017 and beyond!
Read the Protected: THE FUTURE OF LUXURY TRAVEL Consumer Trend Briefing from trendwatching.com »
Why you should love gross science | Anna Rothschild
What can we learn from the slimy, smelly side of life? In this playful talk, science journalist Anna Rothschild shows us the hidden wisdom of "gross stuff" and explains why avoiding the creepy underbelly of nature, medicine and technology closes us off to important sources of knowledge about our health and the world. "When we explore the gross side of life, we find insights that we never would have thought we'd find, and we even often reveal beauty that we didn't think was there," Rothschild says.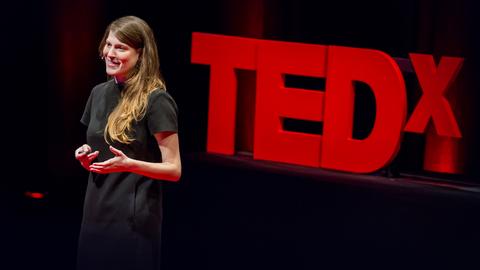 How Netflix changed entertainment -- and where it's headed | Reed Hastings
Netflix changed the world of entertainment -- first with DVD-by-mail, then with streaming media and then again with sensational original shows like "Orange Is the New Black" and "Stranger Things" -- but not without taking its fair share of risks. In conversation with TED curator Chris Anderson, Netflix co-founder and CEO Reed Hastings discusses the company's bold internal culture, the powerful algorithm that fuels their recommendations, the $8 billion worth of content they're investing in this year and his philanthropic pursuits supporting innovative education, among much more.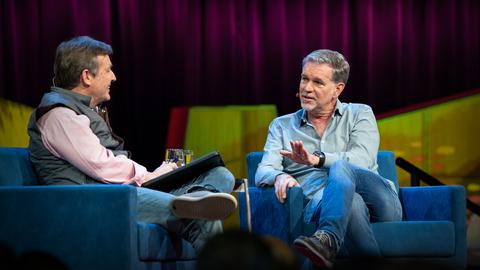 How we can bring mental health support to refugees | Essam Daod
The global refugee crisis is a mental health catastrophe, leaving millions in need of psychological support to overcome the traumas of dislocation and conflict. To undo the damage, child psychiatrist and TED Fellow Essam Daod has been working in camps, rescue boats and the shorelines of Greece and the Mediterranean Sea to help refugees (a quarter of which are children) reframe their experiences through short, powerful psychological interventions. "We can all do something to prevent this mental health catastrophe," Daod says. "We need to acknowledge that first aid is not just needed for the body, but it has also to include the mind, the soul."
Technology that knows what you're feeling | Poppy Crum
What happens when technology knows more about us than we do? Poppy Crum studies how we express emotions -- and she suggests the end of the poker face is near, as new tech makes it easy to see the signals that give away how we're feeling. In a talk and demo, she shows how "empathetic technology" can read physical signals like body temperature and the chemical composition of our breath to inform on our emotional state. For better or for worse. "If we recognize the power of becoming technological empaths, we get this opportunity where technology can help us bridge the emotional and cognitive divide," Crum says.